Race for the Cure Announcements
Race for the Cure Announcements
We are just 2 weeks away from the Komen Oklahoma Race for the Cure in Tulsa – and we have a LOT we want to share with you! From medal and t-shirt designs to big changes in our survivor tent, 2019 is shaping up to be an amazing year for Komen Oklahoma!
Medal Designs Revealed
Komen Oklahoma is proud to unveil the unique designs for the Race for the Cure 5K and half-marathon medals! These medals are the perfect addition to any collection and are only available at the Komen Oklahoma Race for the Cure in Tulsa.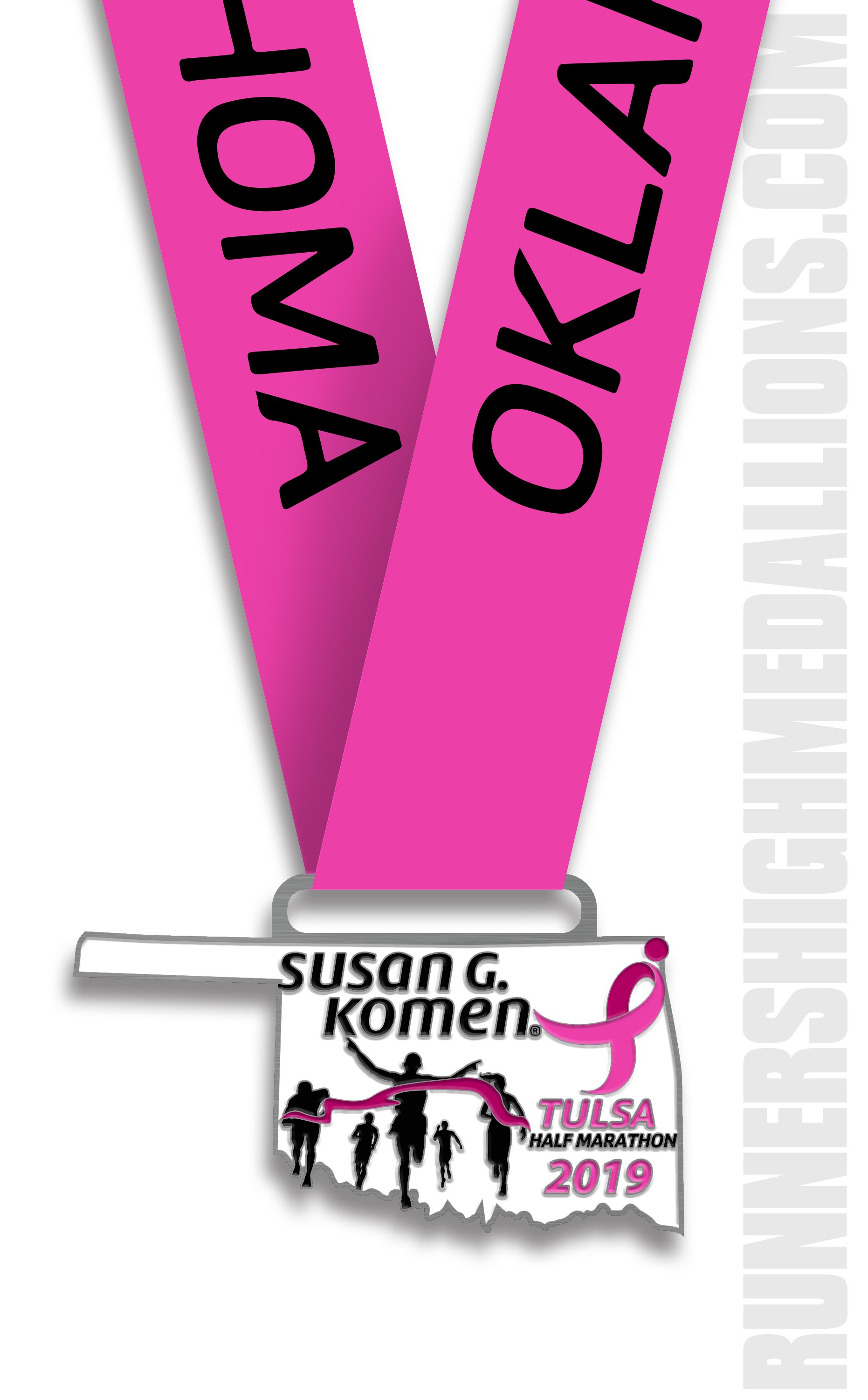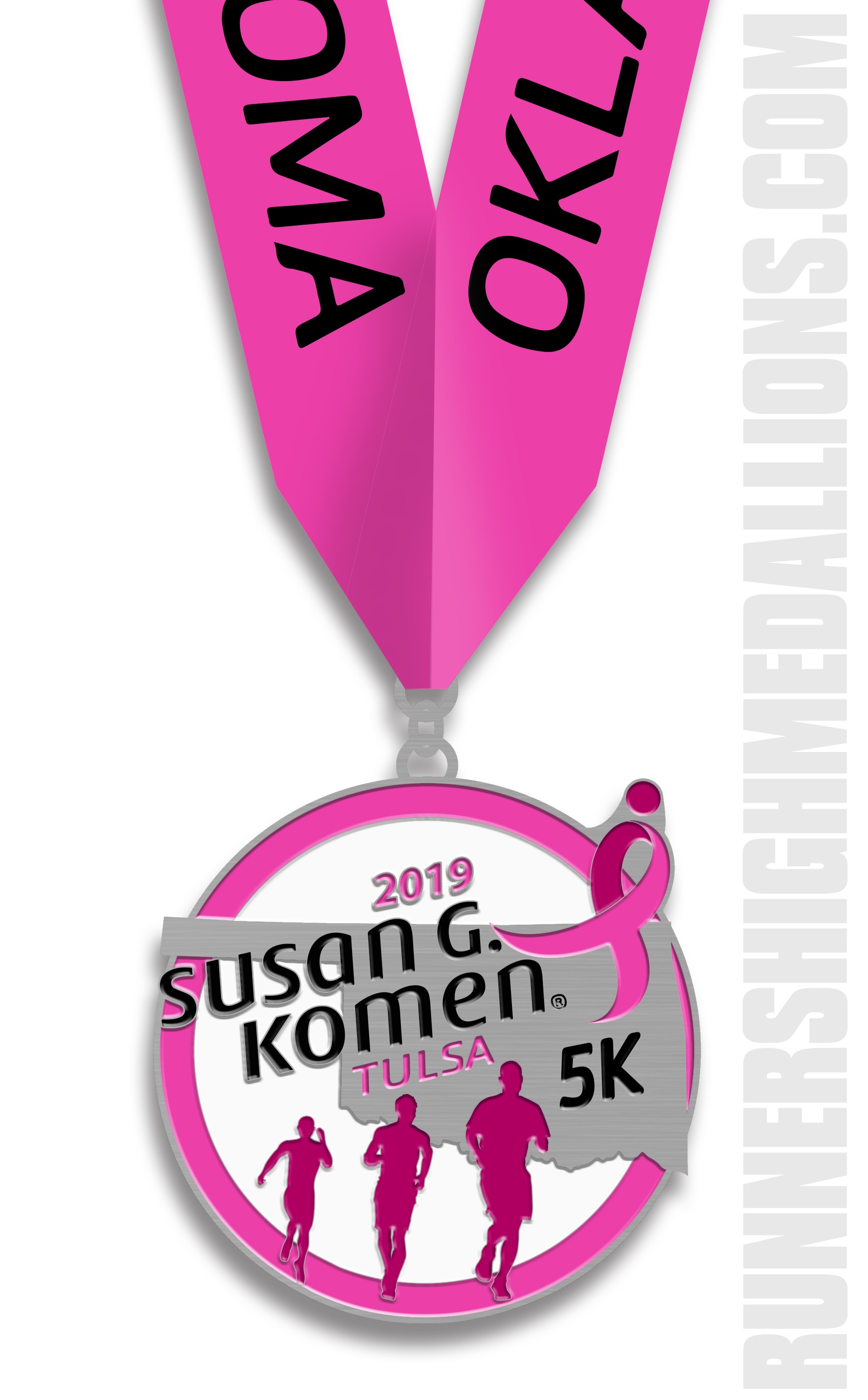 Everyone participating in the half-marathon or timed 5K will receive a medal after crossing the finish line. Good luck to all our runners!
Race for the Cure T-Shirts
Komen Oklahoma is also proud to unveil the unique designs for the Race for the Cure t-shirts for 2019!
Everyone who registers for this year's Race for the Cure will receive the Race for the Cure t-shirt seen below: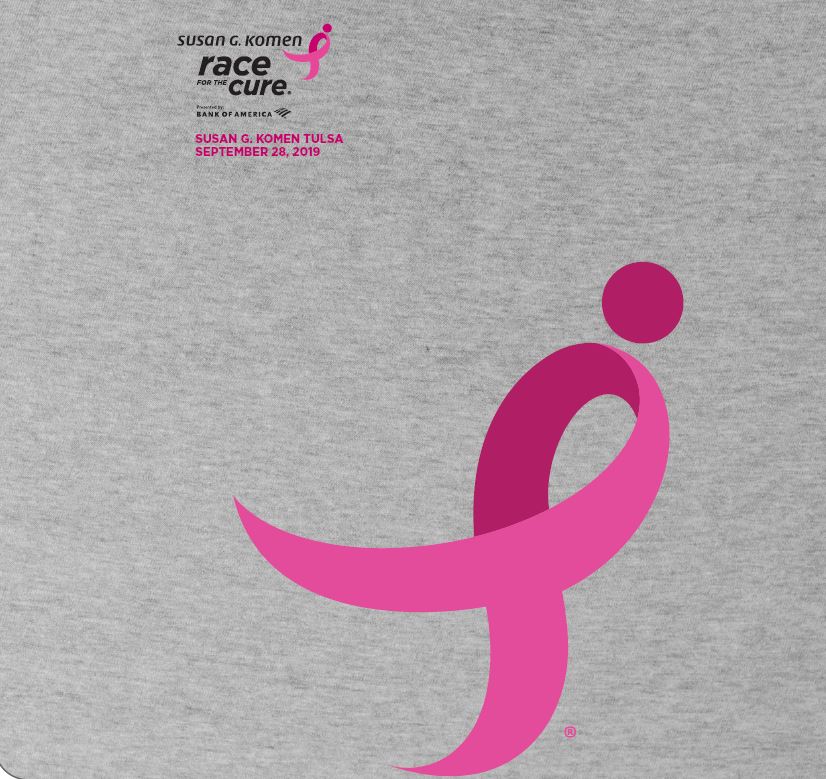 Survivors will be recognized through our traditional pink and grey t-shirts: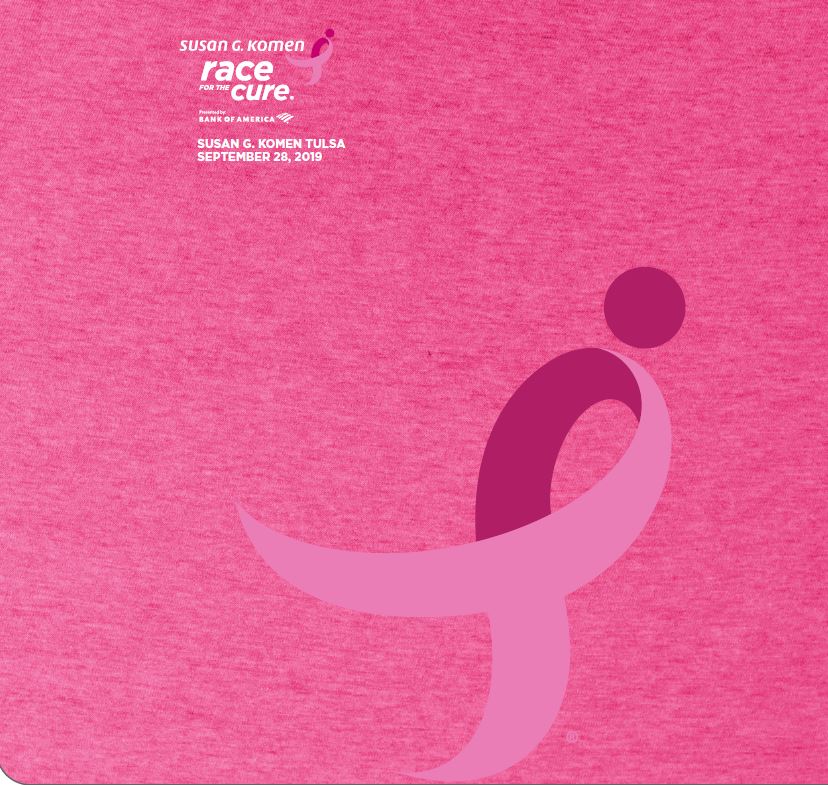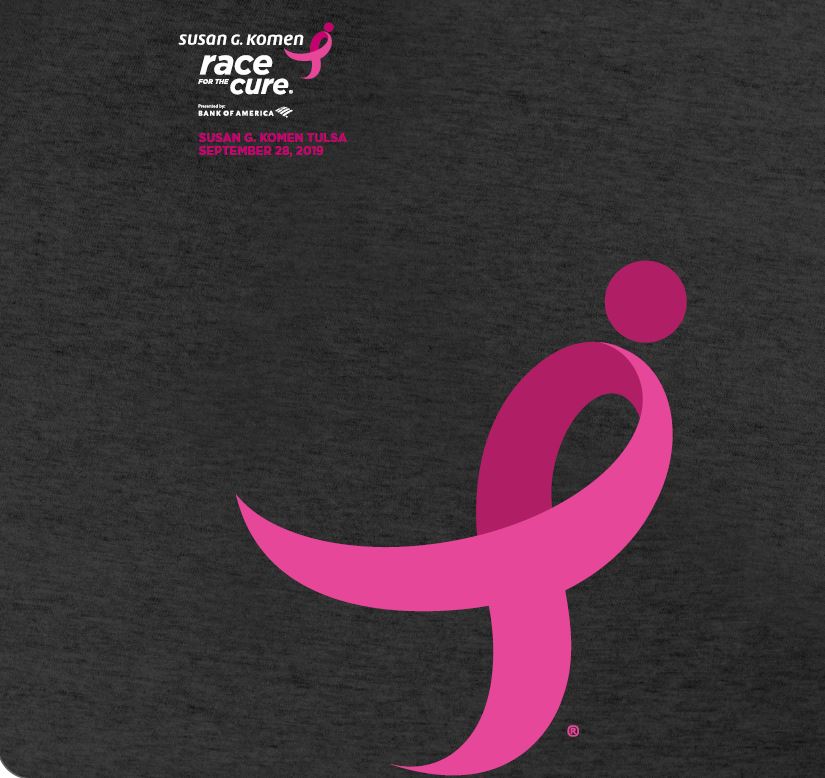 Metastatic breast cancer survivors will have the option to select a special berry t-shirt as a way to honor their breast cancer journey.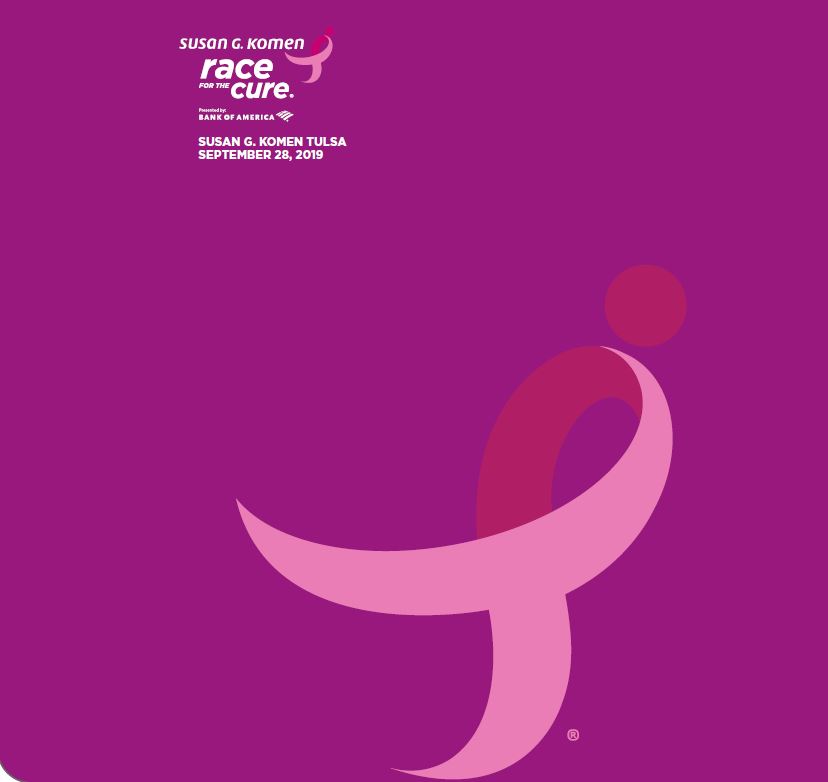 Runners participating in our half-marathon will receive a special white t-shirt.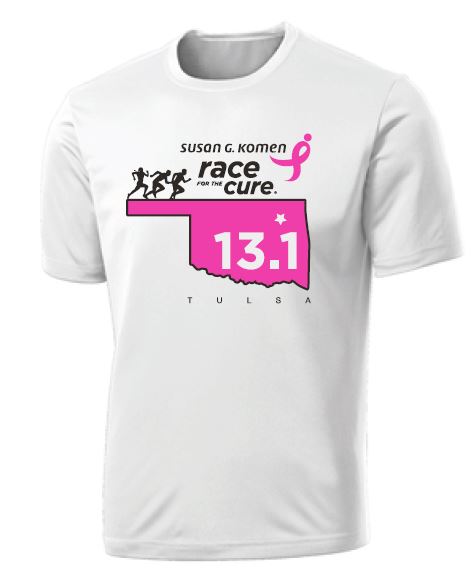 This year we are offering a special limited edition t-shirt to celebrate the new era as Komen Oklahoma as we become one affiliate. Limited edition t-shirts are $20 and can be purchased at the time of registration or on race day.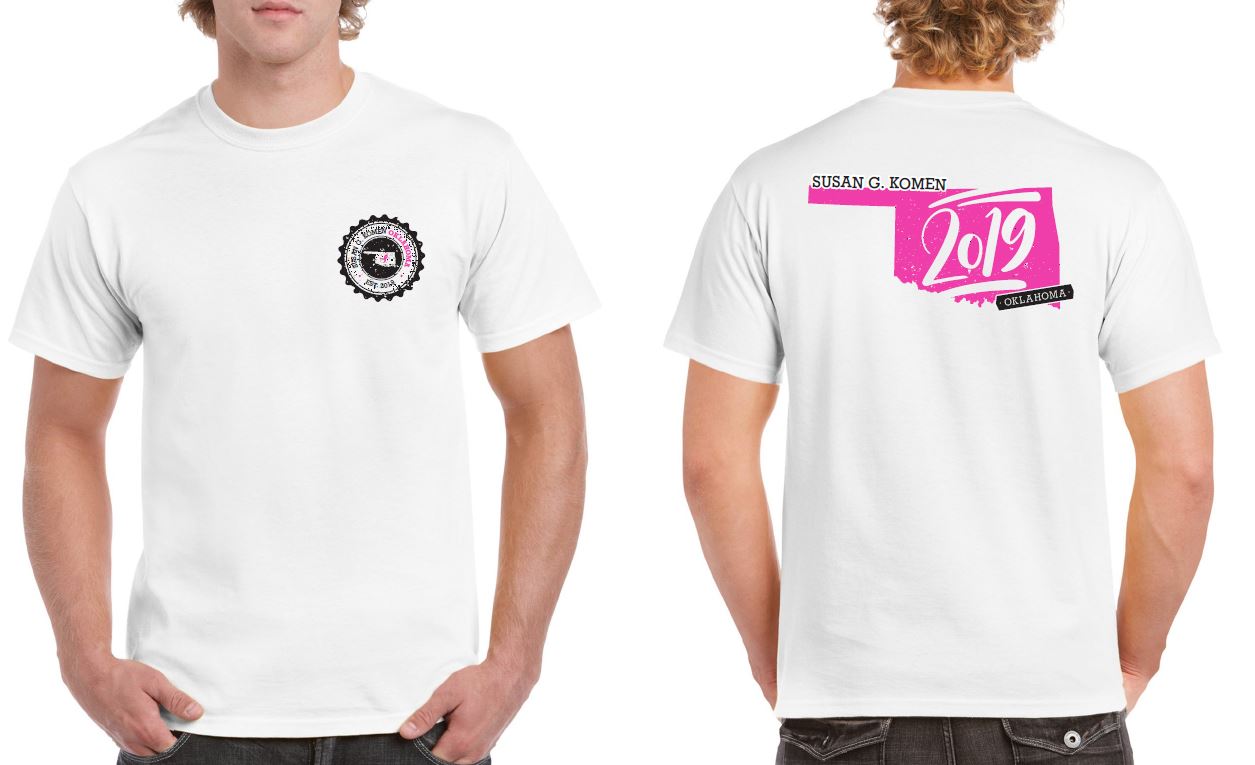 CTCA Survivor Village of Hope
Breast cancer survivors are invited to attend our special Village of Hope tent again this year. 2 Village of Hope tickets will be included in each survivor packet and will include entry into the tent. 
Based on feedback, we are making a few changes to the Village of Hope program this year, including new times! IT NOW OPENS ONE HOUR LATER!
7:00 AM – Grand Opening
The CTCA Survivor Village of Hope tent will open and breakfast will be served. Survivors are welcome to relax, mingle, and visit our vendors.
7:30 AM – Pink it Up Costume Contest
New this year, Komen Oklahoma will be holding a special costume contest to recognize those who go all out in their pink outfits! Anyone in a costume will be invited to enter to win prizes. Alan Crone and Brian Dorman from News on 6 will judge the contest, along with Lisa Bain from Joy in the Cause. 
7:45 AM – Door Prizes
All breast cancer survivors will receive a special pink ticket when they enter the tent this year. You can use that pink ticket to enter special door prizes, including a $25 Panera gift card, a painting party courtesy of Pinot's Palette, Kendra Scott jewelry, and a Rustic Cuff set!
8:15 AM – Survivor Photo
We will once again invite breast cancer survivors to join together to take our annual breast cancer survivor photo! This will be just outside the CTCA Survivor Village of Hope.
8:25 AM – Survivor Parade
A special drum corps will lead our survivors from the Village of Hope tent to the main stage, where we will have our More Than Pink ceremony. The path will be paved and is wheelchair accessible.
8:30 AM – More Than Pink Ceremony
This is located in the Northeast corner of the main parking lot. 
PAWS FOR THE CURE
Did you know the 2019 Komen Oklahoma Race for the Cure in Tulsa is pet friendly?? You can bring your 4-legged friends to walk with you on Saturday, September 28th at River Spirit Casino. If you register your pet, they will receive a special pink bandana! To get one, make sure to select the "Paws for the Cure" upgrade at checkout at KomenOklahoma.org!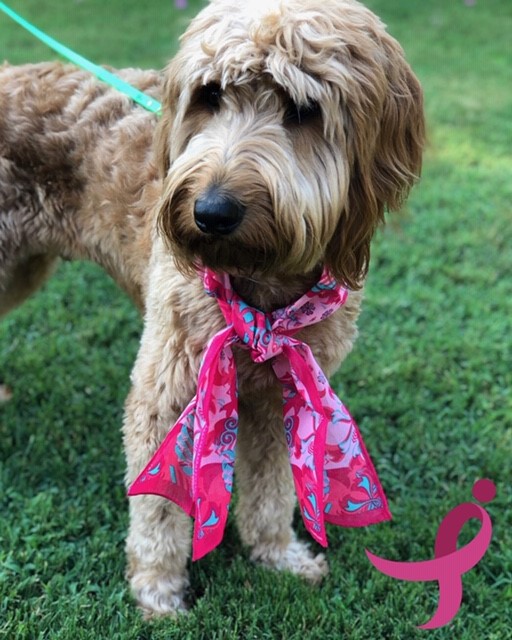 GRAND LAKE RESORT GIVEAWAY
We have a special giveaway for anyone who raises $100! This year, anyone who raises $100 not only helps Komen Oklahoma provide lifesaving services, you will also be entered to win a weekend getaway!
This 2-night stay at Grand Lake's Dream Catcher Resort is a $3,500 value! The Dream Catcher Resort sits directly on the shores of Grand Lake and provides exquisite views of the water and the gorgeous Oklahoma sunset. This resort getaway is perfect for a small family, a large group of friends, or even a family reunion! The resort can comfortably accommodate between 15 and 20 people! We will draw a name and announce our winner during our program on race day.
VOLUNTEERS NEEDED
Komen Oklahoma is looking for volunteers to help with our upcoming Race for the Cure in Tulsa! We have several opportunities available. You can help with packet pickup, setting up or selling merchandise on race day, and much more. We rely on our volunteers to make it all happen – and we can't do it without you!
Click below for more information or to sign up: